A winter day at Angarnssjöängen
While the most northern parts of Sweden can enjoy the polar night. The Stockholm area have more than 6 hours of daylight from a low standing sun. This makes it possible to take photos that usually only can be acquired at early mornings or late evenings. This is a lunch time panorama, pointing the camera almost straight to the south. The sun is a little above and to the left of the houses.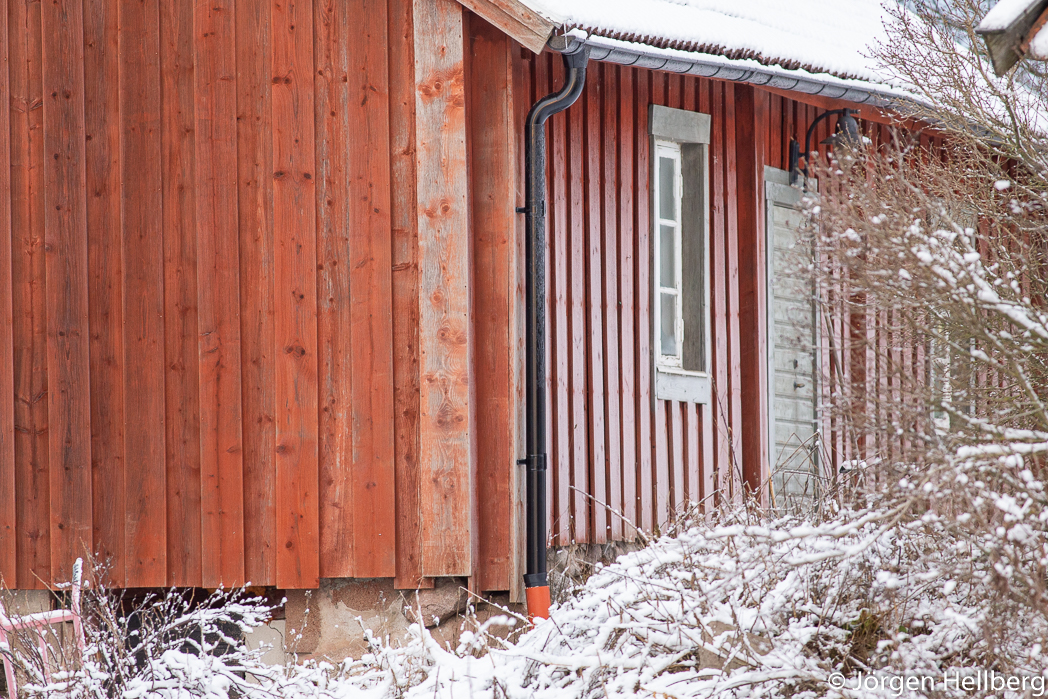 Ice skating
Angarnssjöängen had several non-usual visitors this December day. From around the Stockholm area there was a lot of people wanting to feel the ice under there skates, probably for the first time this winter.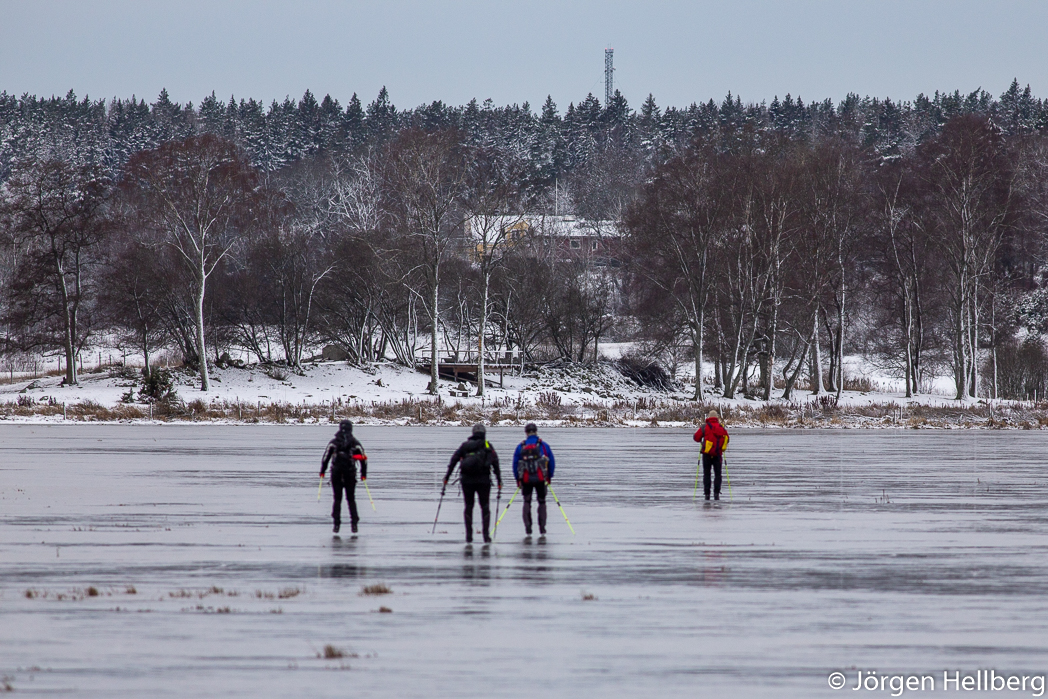 Seldom seen guest from the east
Some guest has travelled a much longer distance. There were some groups of the Pine grosbeak (Pinicola enucleator) eating rowan berries. They paid where little interest to people at the lake. The groups where mixed males and females. The females have a beautiful brown-green-yellow colour and the males almost have the same red colour as the rowan berries.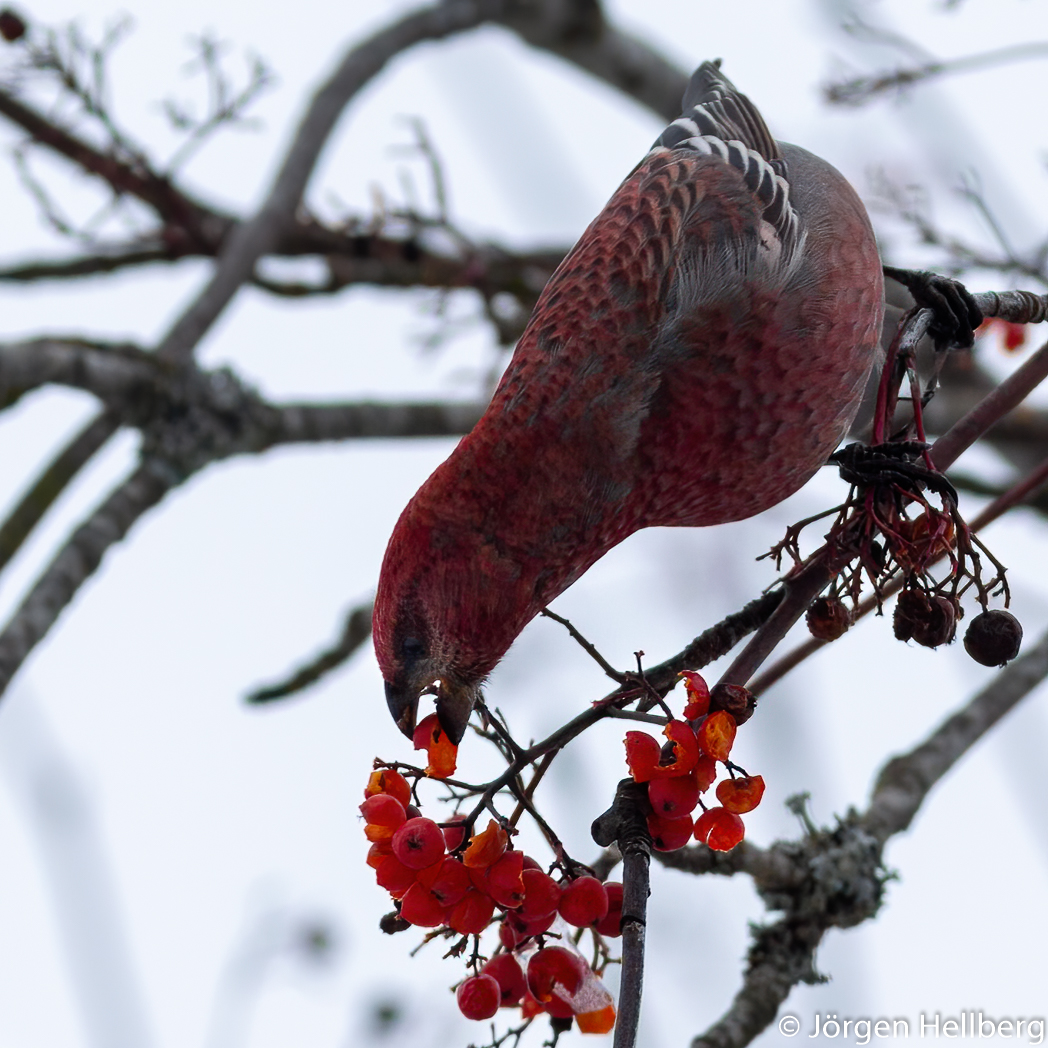 An always interesting bird to watch is the common tree creeper (Certhia familiaris), trädkrypare with its good camouflage, and a small bend beak specialised at a totally different food source than the Pine grosbeak.