Nikon Plan Apo 20x infinity microscope objective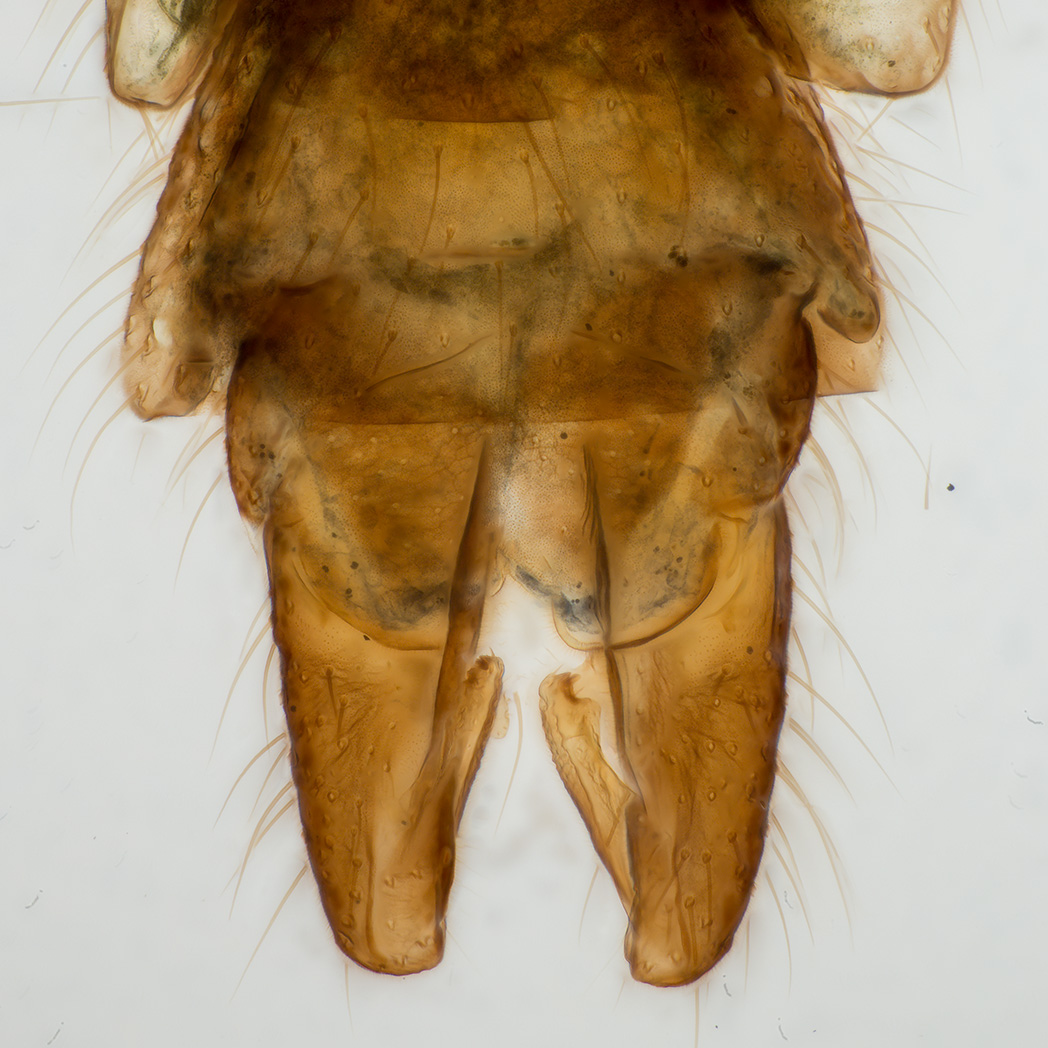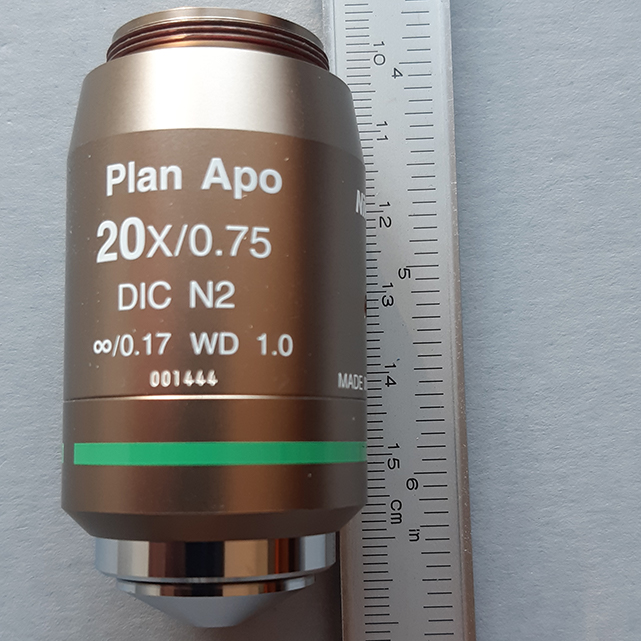 The Nikon Plan Apo 20x infinity microscope objective have been reasonably priced on eBay lately. I bought mine for USD 130.00. Note that the working distance is only 1.0mm
Used as intended, with a coverslip, the objective performs well inside its good image circle. Here is a picture of microscope slide I borrowed; this is the male genitalia from a chironomide. I used a polarizer to view some of the inner structure. This is a stack of 174 photos, stacked with Zerene Stacker. Processing this picture, I used Adobe camera raw, Photoshop and Topaz DeNoise AI. The final picture is cropped.
Chironomide male genitals can be quite complex and are used in the process of identifying different species. Here is a rocking gif I did to make it easier to see the complexity of the subject.
I like to photograph butterfly scales. So, I was curious to see the result with this objective using compensating variation. Here is a piece of a single photo where I used a bellow to move the camera 8cm back from a 300mm tube lens with a 24x36mm sensor.
Here is view of the same area after stacking, sharpening etc.
Looking at the corners it is obvious that the a 300mm tube lens does not enlarge the image circle enough to clear the corners.
The center looks good.
Here is the final image.

Conclusion
This is a lens that was bought at an acceptable price. Used as intended it is very nice. Used without a coverslip, but with compensation variation it gives better resolution than my Mitutoyo Plan apo 20x 0.42 NA lens. The resolution does not seem to be as high as with my Nikon BD Plan Apo 40x NA 0.80.