This week at bird-lake Angarnssjöängen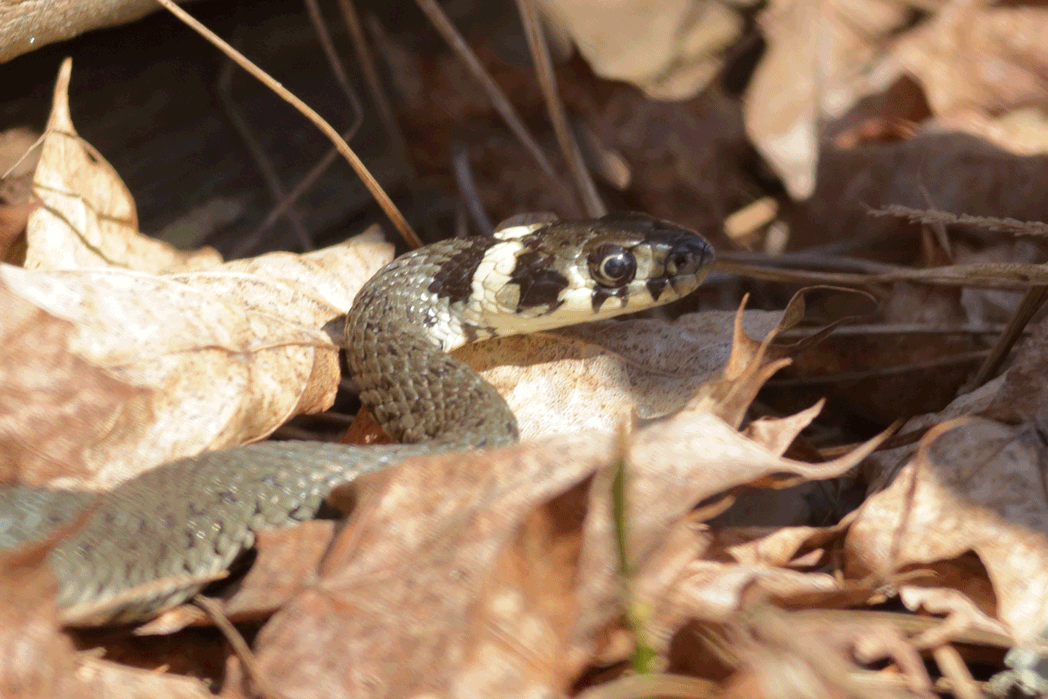 The fact that we are further into spring this week is obvious. The grass snake (Snok) above is not laying still trying to heat up – it is out hunting. The neck spots are one way to recognise this non-poisonous snake.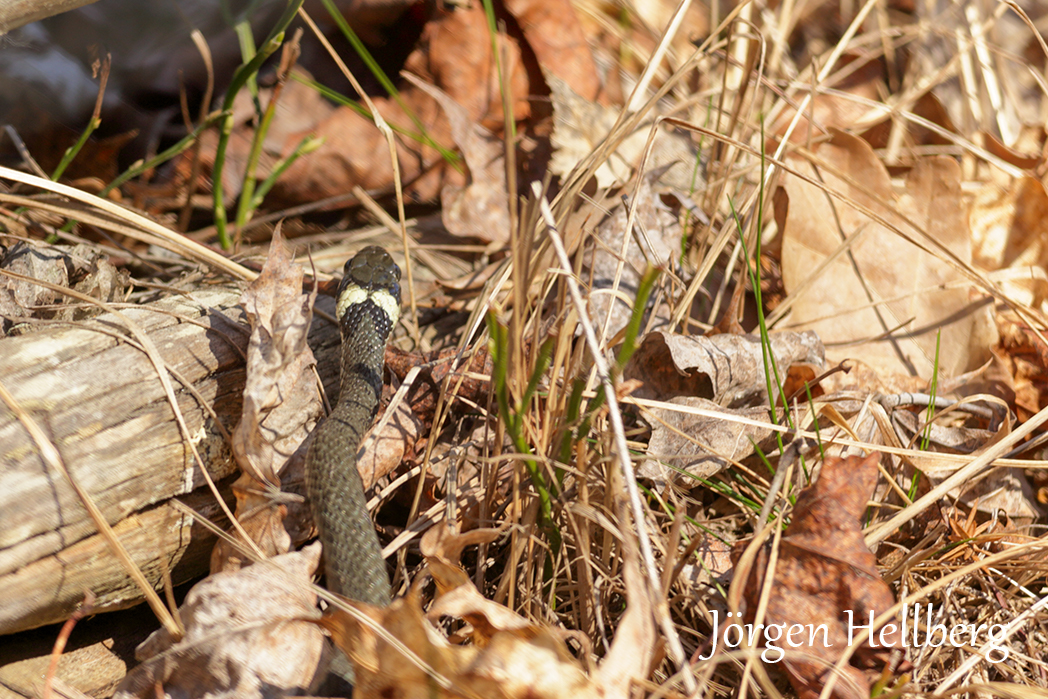 Another reptile that has woke up is the Viviparous lizard (Skogsödla).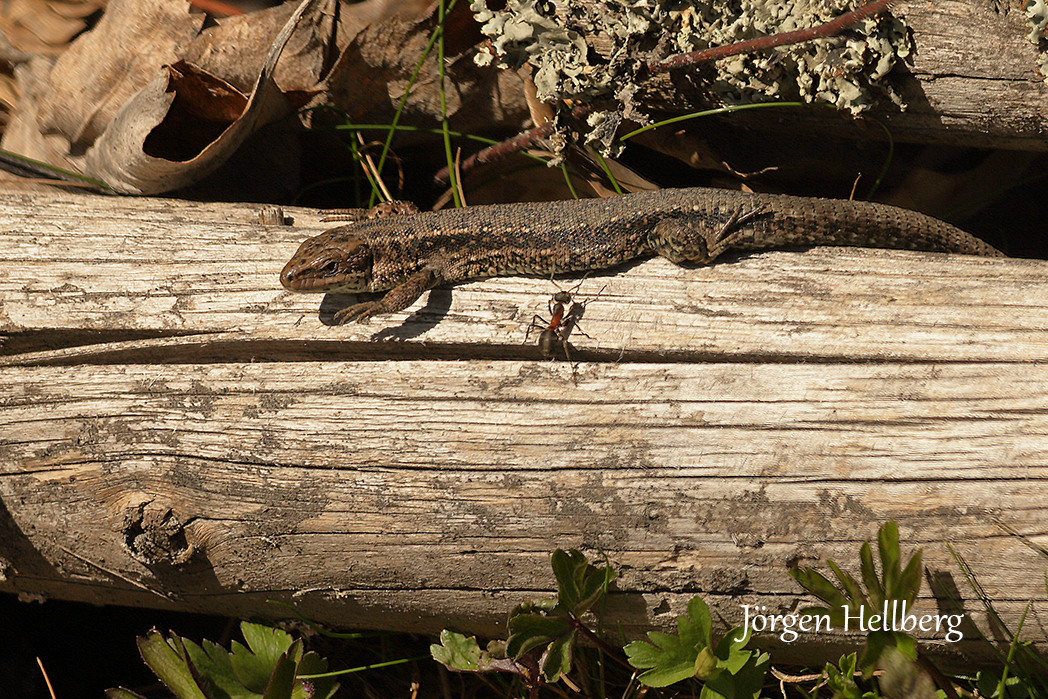 The Northern lapwing, (Tofsvipa) is a bird with a quite interesting "make-up" and a long crest. This male is resting, after flying around in a very characteristic way – showing the undersides of the wings.
It looks like the odd goose couple that I observed a few weeks have stayed together. More pictures here.
And one last look at the grass snake. If you look carefully you might observe the snake sticking its tongue out to smell.